Never get left in the dark again with the Blackout Buddy H2O.  This eco-friendly, water powered emergency light is the ideal alternative to candles and matches.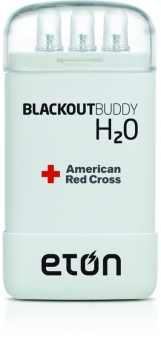 Just Add Water: Dip the Blackout Buddy H2O in a small cup of water to activate the battery module.  Stays lit for up 72 hours!
Buy now from amazon.com by clicking either the 1-pk or 3-pk options below.