Hurricanes are named alphabetically from a predetermined list beginning the letter "A" through "W", excluding names that begin with "Q" or "U."
A storm is first named by the National Hurricane Center when the system becomes a tropical storm and the name remains as it develops into a hurricane or until it dissipates.
The most devastating hurricane names are retired and another name replaces it.
2013 Atlantic Hurricane Names:
Andrea
Barry
Chantal
Dorian
Erin
Fernand
Gabrielle
Humberto
Ingrid
Jerry
Karen
Lorenzo
Melissa
Nestor
Olga
Pablo
Rebekah
Sebastien
Tanya
Van
Wendy
2013 National Hurricane Center Atlantic Tropical Cyclone Reports: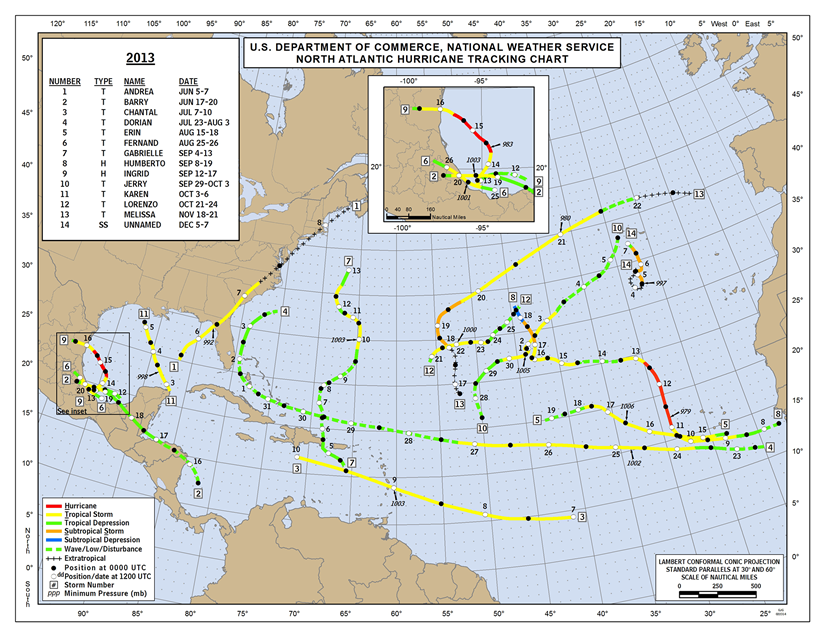 Looking for 2013 Eastern Pacific Hurricane Names and Tropical Cyclone Reports?