Drought information statement issued by  National Weather Service Sacramento, CA November 28, 2014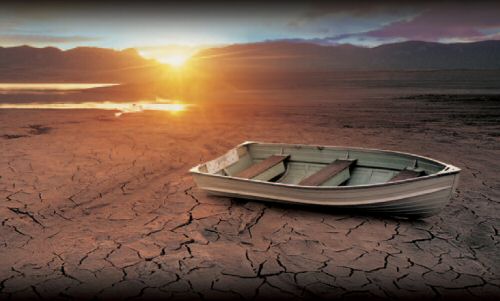 Governor Brown declared a drought state of emergency for California on January 17, 2014. On April 25, 2014 governor brown issued a proclamation on the continuation of the drought emergency. This executive order strengthened the state's ability to manage water and habitat effectively in drought conditions and called for all Californians to redouble their efforts to conserve water.
According to the U.S. Drought monitor, all of inland California remains at D4-exceptional drought as a result of the continued accumulation of smaller drought related impacts. The drought classifications are due in large part to the precipitation deficit, low reservoir levels and increasing local impacts.
Several counties have issued local drought emergency proclamations in response to the deteriorating situation including Glenn, Lake, San Joaquin, Shasta, Sutter, Tuolumne and Yuba. Three cities continue in a drought emergency, Live Oak in Sutter county and both Lodi and Ripon in San Joaquin county. Several special districts have issued local emergency declarations including Lake Don Pedro community services district, Nevada irrigation district, Placer county water agency, Twain Harte community services district, Mountain House community service district and Tuolumne utility district. County drought task forces have been established in Butte, Lake, Nevada, Placer, Plumas, Sacramento, San Joaquin, Stanislaus, Sutter, Tehama, Tuolumne and Yolo counties to coordinate local drought response. The governors drought task force meets daily to take actions that conserve water and coordinate state response to the drought.
Local water agencies have enacted mandatory or volunteer water restrictions across the state. For more information about specific local water agencies usage restrictions please visit http://www.Acwa.Com/content/local-drought-response.
Summary of impacts…
Agricultural impacts include some farmers removing trees from their orchards or leaving their land unplanted. Sutter county has reported the loss of 1100 agricultural jobs related to the drought.
Governor brown asked for a statewide voluntary 20% water usage reduction. However numerous water restrictions and water conservation programs are already being implemented by local authorities. Federal Central Valley water project allocations remain at zero. The state water projects allocations were increased to 5% to agriculture users south of the delta and remains at 50% for all municipal and industrial users.
The state water board adopted emergency regulations to reduce urban outdoor water use on July 15. This establishes individual temporary prohibitions like lawn-watering that causes runoff…Hosing down driveways and using decorative fountains that don`t recirculate water. Violations may be punishable by fines up to $500.
All the counties within northern interior California remain designated as primary natural disaster areas by the U.S. Department of Agriculture due to damages and losses caused by the dry conditions. Government programs include assistance payments and emergency loans for farmers and ranchers.
The California department of social services has provided over 192,700 boxes of food to just over 74,000 households to date for counties impacted by the drought. This food aid, enabled by emergency drought legislation passed in march, is targeted toward residents economically impacted by the drought. The department is working with local food banks to ensure that each food bank has a plan to outreach to those most impacted by the drought.
Climate summary…
2014 was the third dry water year in a row for Northern California. Although…Significant rain has fallen over portions of interior Northern California especially Shasta county late October and early November…Rainfall deficits remain large. These rains have not had much impact on the drought and the northern sierra 8 station precipitation index through November 28 is only at 67% of normal. The 5 station San Joaquin basin index is at 47% of normal so far for the water year.
Precipitation/temperature outlook…
The rainy season is in progress for northern California…Which typically lasts through April and sometimes into may…Especially over extreme northern areas. Thus far the wet season is off to a good start over northern areas such as Redding/Shasta county…However southern areas such as Sacramento and Stockton have had a drier start. An el nino watch is in effect from the climate prediction center with a 58% chance of a weak el nino forming through the winter. Historically, weak el nino events are not strong signals of Northern California precipitation. However…The long term climate outlook forecast is for above normal precipitation San Joaquin valley and normal precipitation for the rest of Northern California December-February. Temperatures are expected to be above normal through the winter.
Hydrologic summary and outlook…
Reservoir levels for the Sacramento river basin are about 48% of average and the San Joaquin basin is about 68% of average as of October 31st.
 Related Links: