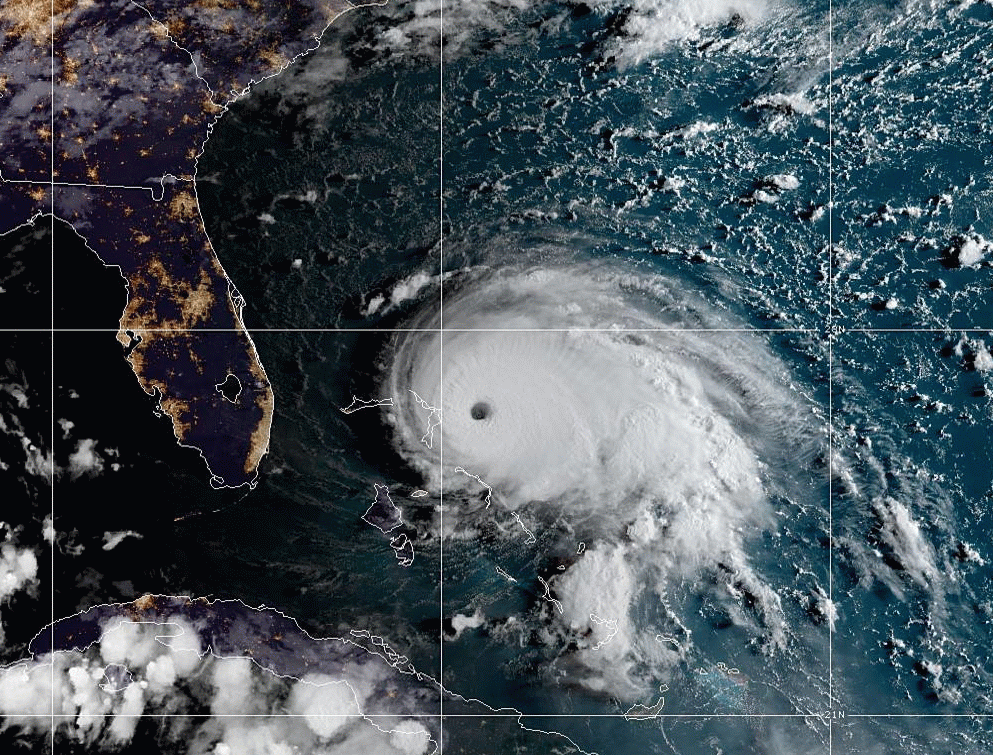 Hurricane Dorian makes landfall near Marsh Harbour Bahamas around 11:00am local time Sunday September 1, 2019 as a devastating category 5 with sustained winds of 185 mph.  Above is GOES-16 Satellite image of Hurricane Dorian just before landfall near Marsh Harbour The Bahamas Sunday Morning September 1, 2019
Hurricane Dorian Social Media Storm Reports:
Hurricane Dorian is forecast to remain a major hurricane as the storm continues west, northwest toward Florida and up into the Carolinas.  Click here for 8am Sep 2 2019 Hurricane Track Forecast.
Related Articles: