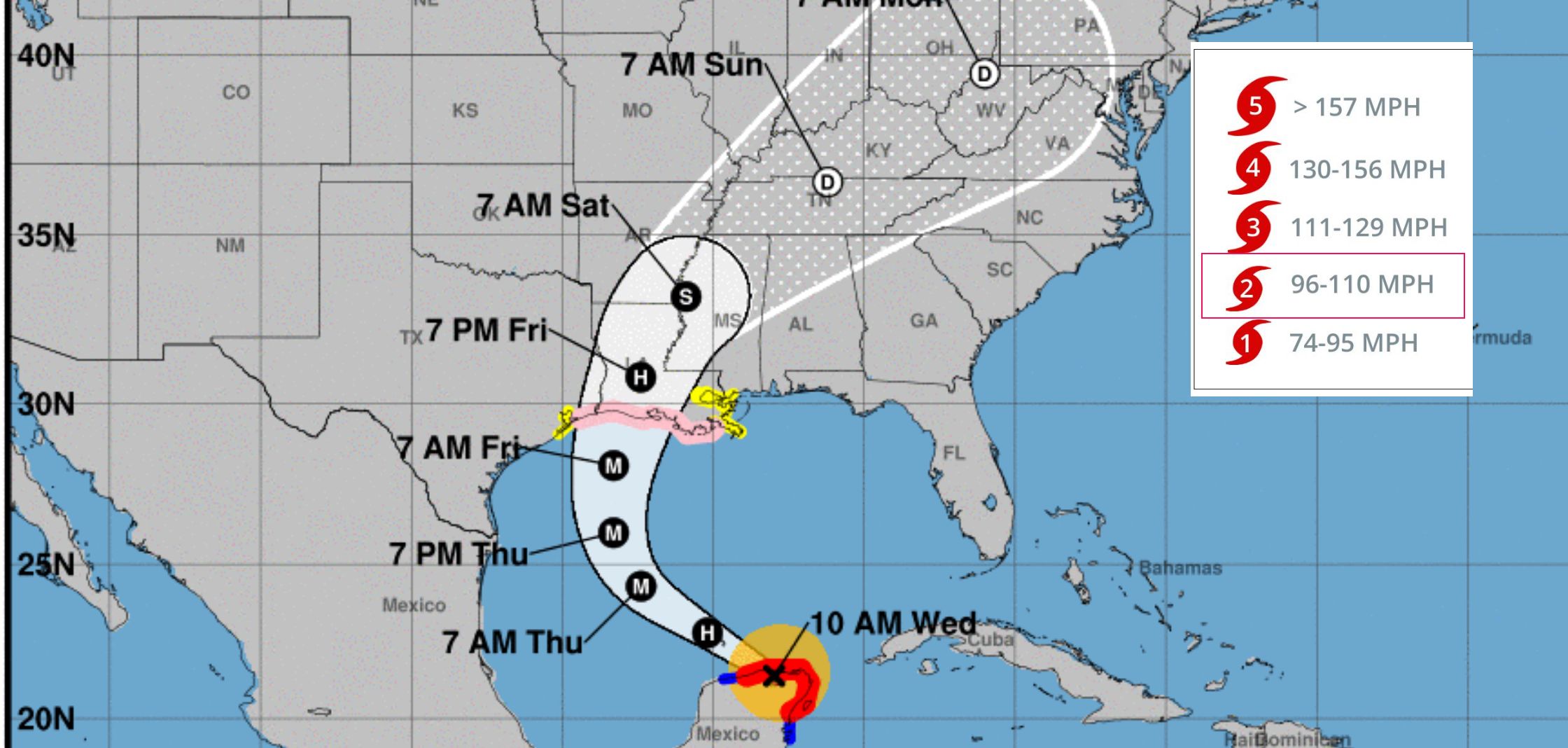 Advisory 12 for Hurricane Delta updated at 11:00 am EDT Wednesday October 7, 2020:
As of 11:00 am EDT Hurricane Delta was strong category 2 hurricane with sustained winds of 105 MPH and was located 65 Miles WSW of Cabo Catoche Mexico.
Key Forecast Information:
Life-threatening storm surge and dangerous winds will continue within portions of the northern Yucatan peninsula of Mexico into early afternoon.  Heavy rainfall, which could lead to significant flash flooding, will affect northern Yucatan Peninsula through early Thursday.
Delta is expected to grow in size as it approaches the northern Gulf Coast, where there is an increasing likelihood of life-threatening storm surge and dangerous hurricane-force winds beginning Friday, particularly for portions of the Louisiana coast.  Storm Surge and Hurricane Watches are in effect, and residents in these areas should follow advice given by local officials.
Flash, urban, small stream, and river flooding is likely Friday through Saturday from portions of the central Gulf Coast northward into portions of Lower middle Mississippi Valley. As Hurricane Delta moves farther inland, additional heavy rainfall is expected in the Ohio Valley and Mid Atlantic this weekend.
To view local forecast and severe weather warnings in your area click here.
Related Articles: