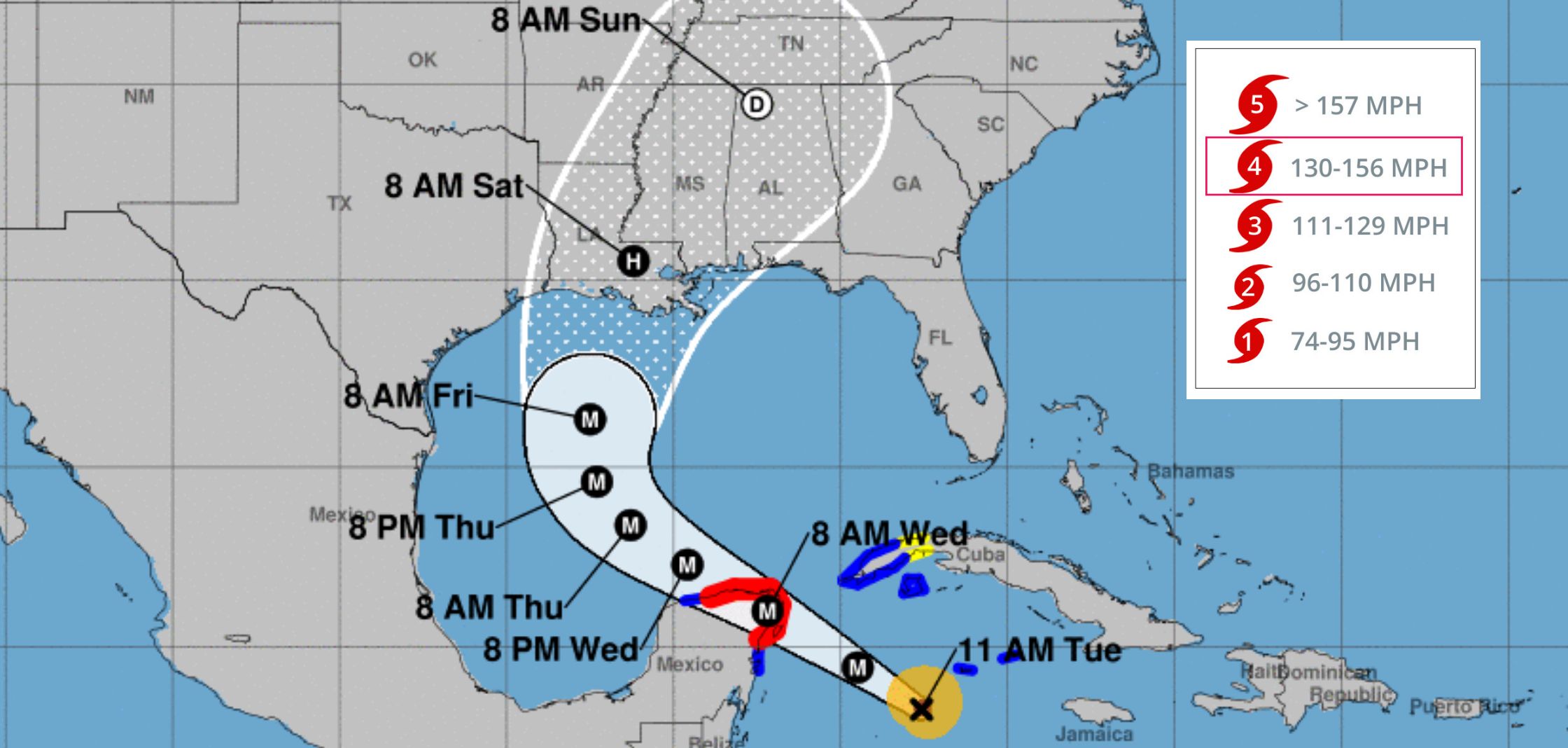 Advisory 8 for Hurricane Delta updated 11:00 AM EDT Tuesday October 6, 2020:
Extremely dangerous storm surge and hurricane conditions are expected within portions of the northern Yucatan Peninsula of Mexico beginning tonight, and Hurricane Warning is in effect.
Heavy rainfall will affect portions of the Cayman Islands, western Cuba and the Northern Yucatan Peninsula through midweek.  This rainfall could lead to significant flash flooding and mudslides.  The potential for heavy rain and flash flood will increase across portions of the central Gulf Coast, Tennessee Valley and southeastern United States as Delta moves inland later this week.
There is an increasing likelihood of life-threatening storm surge and dangerous hurricane-force winds, especially along the coasts of Louisiana and Mississippi, beginning on Friday.  Hurricane Delta is expected to rapidly intensify into a major category 4 hurricane with 130-156 MPH winds. Residents in these areas should ensure they have their hurricane plan in place and monitor forecast updates.
Related Articles: