The formation of a tornado can be broken down to three stages: 1) low level horizontal spin, 2) updraft tilting, and 3) vertical rotation.
Stage 1 (Low Level Horizontal Spin)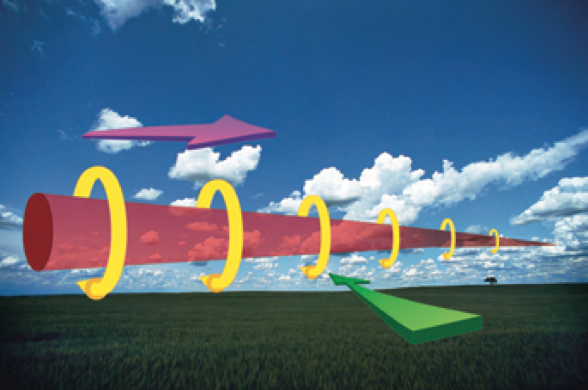 Before thunderstorms develop, winds change direction and increase in speed with altitude. This creates an invisible, horizontal spinning effect in the lower atmosphere
Stage 2 (Updraft Tilting)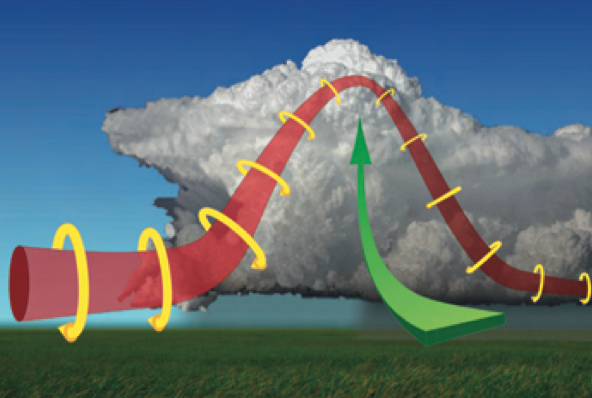 Rising air within the thunderstorm updraft tilts the rotating air (stage 1) from horizontal to vertical.
Stage 3 (Vertical Rotation)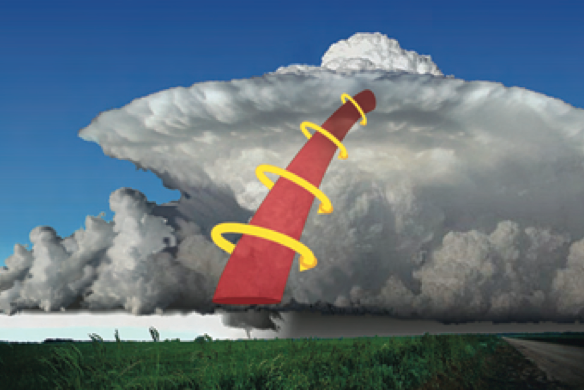 An area of rotation around 2-6 miles wide now extends through much of the storm. Most tornadoes form within this area of strong rotation.
Related Articles: