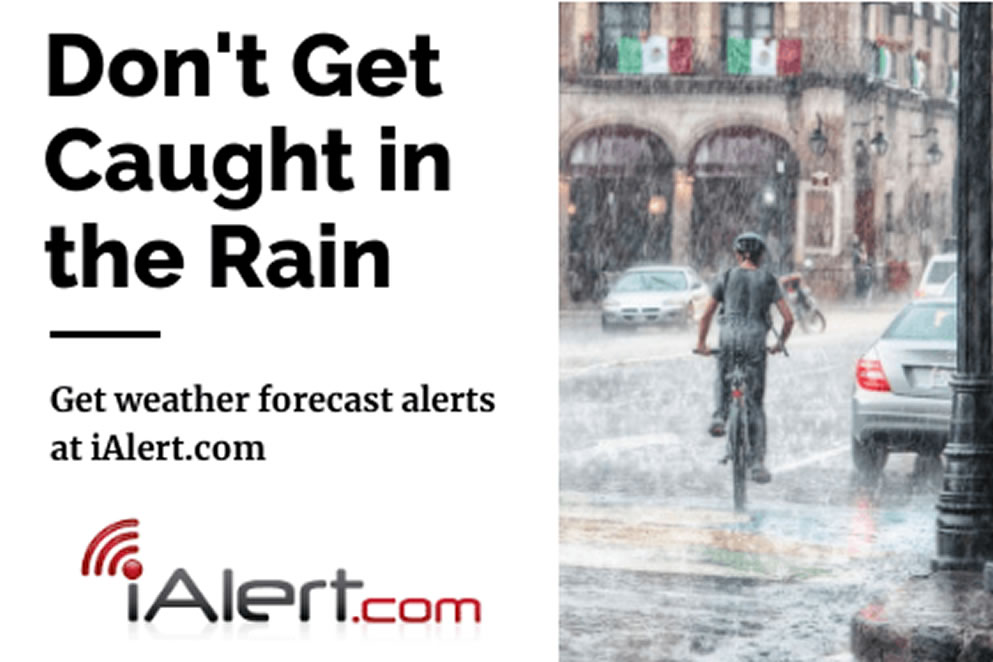 iAlert is proud to now offer the Daily Weather Forecast by text message and/or email for premium members. Members can now select to receive the daily weather forecast for one or more of the nearly 30,000 cities supported, sent at your desired time in the morning. There has never been an easier way to have your daily weather forecast delivered.? Click to view sample forecast formats
For instant access to this or other iAlert services click here or learn more.
ADDITIONAL SERVICES:
Severe Weather and Emergency Watch, Warning, and Advisory Alerts for Unlimited City Locations: Premium members can select to receive nearly 100 different severe weather and emergency alert products for nearly 30,000 different city locations across the U.S. by text message and/or by email. There is also an optional setting to send alerts to a second email address, to a friend, to a family member, or work email to name a few.
Severe Weather Alerts by Event: Premium members can select to receive all tornado, severe thunderstorm, and/or flash flood warnings as issued across the U.S. This is a popular feature for emergency management, first responders, storm chasers, or those who frequently travel to name a few.
Weather Observation Monitoring and Alert Notification: iAlert monitors over 2000 weather stations across the U.S. in real-time for premium members. Members can select to receive email and/or text message when desired criteria is met at one or more selected locations. For Example: Receive alert when: 1) Wind speed is great her than 25 mph to protect job site, or 2) When Temperature drops below freezing to protect plants. [learn more] [view configuration interface]
Storm Report Alerts: During severe weather events local emergency managers, police, fire, and trained weather spotters submit storm reports across the U.S. iAlert monitors and sends these reports to premium members by text message and/or by email. Reports, many of which contain latitude/longitude values, include tornado reports, wind damage reports, hail reports, avalanche reports, and much more. [learn more]
Related Articles: