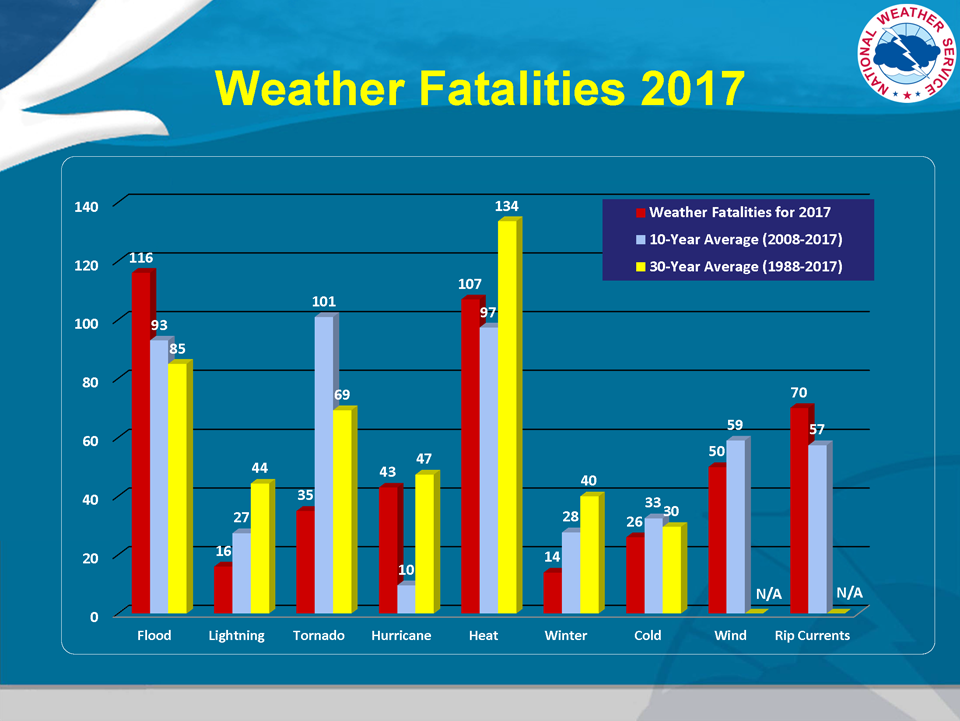 2017 was another deadly year across the U.S. from weather related hazards with 477 people losing their lives from flooding, lightning, tornadoes, hurricanes, heat, winter weather, wind, and rips currents. Although this is slightly better than the 10-year 505 average it is more than the 449 30-year average.
Although no weather related death is acceptable with significant improvements to weather forecasting and weather alert notification services like iAlert.com losing 477 people in 2017 due to weather is still far too many.
Below is a breakdown of deaths by weather type in 2017 with links to safety tips on keeping you safe from these hazards:
Related Articles:
* The U.S. Natural Hazard Statistics are compiled by the Office of Services and the National Climatic Data Center from information contained in Storm Data reports across 50 states, Puerto Rico, Guam,?and the Virgin Islands.